Family runabout, works vehicle or top-of-the-range? 
It doesn't matter. We're qualified to deal with them all.
Our technicians are tried, tested and trusted. We use only the finest automotive products, tools and precision instruments – JunAir Spray Booths, EZ Liner jigs and products directly from the vehicle manufacturer and leading companies. We simply don't deal with second best.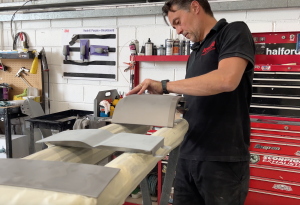 Do you deal with both insurance and private work?
Yes. And given that we've such an impressive track record with the former, it's no surprise that customers come back for other work. In fact, many of their friends and colleagues do, too – word of mouth is often the best advertisement a business can get.
Are you Competitive? 
We understand the value of money. Autospray Body Repairs of Penryn do not, and would never, include hidden charges or deceive our customers. There is simply no way we could have maintained our renown for excellent service otherwise.
What is ADAS Callibration?
Advanced driver-Assistance Systems are electronic systems in a vehicle that use advanced technologies to assist the driver. They can include many active safety features, and often the terms "ADAS" and "active safety" are used interchangeably. Autospray Body Repairs employ state of the art calibration systems to ensure that every safety system on modern day vehicles can be calibrated in order to utilise the full range of features available on your vehicle.